Pastel for the Standards
A while back in November 2021, I had the pleasure of visiting Toronto-based artist Howard Podeswa in his studio. During this visit I borrowed A.G. Tompkins' Pastel for the Standards from his collection.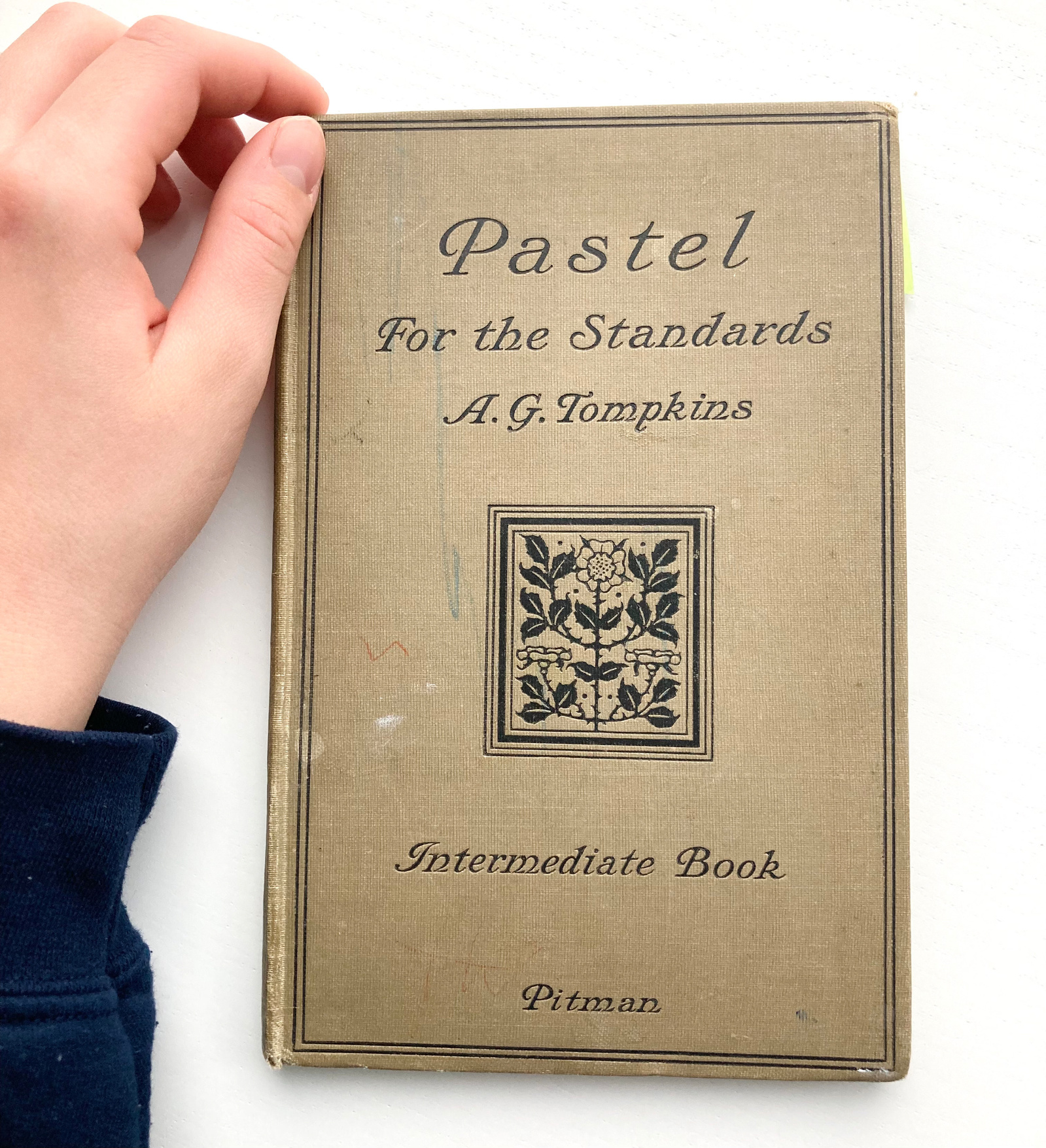 Pastel for the Standards is a Canadian artbook from the early 1900s centred around drawing exercises for school-aged children. Common exercises of the book include drawing sheets of construction paper which have been altered with various techniques. Rendering simple forms and colour mixing are emphasised greatly. Like Howard, I completed these exercises in oil paint rather than pastels.
I spent the last year doing online school because of the situations in my province. Finding motivation outside of a studio setting challenged me for the longest time. When you're spending every second with yourself in a room, the creative urge disappears as life moves towards the banal. Also in the last year, I realised how beneficial practising still-life is. Still-life is simply creating– painting, drawing, etc. from observation rather than photo. This practice strengthens your ability to render and simplify forms, provides opportunity to experiment with application, and helps in the set-up of compositions. Practising still-life can also contribute to picking up daily painting habits.
I started considering the practice of still-life more seriously after an observational painting course I had taken in the first half of my third-year attending OCAD U. I shortly noticed the benefit these small studies had in my larger practice. Sometimes things feel small and pointless, but their greater purpose comes at a later time. This is kinda how I felt with my studies. It's very easy to feel "rusty" after a period of time not working, still-life practice aided me in overcoming this challenge.
Sometimes the concept of creating still-life can be so unappealing as approaching one can seem very boring. I've felt discouraged plenty of times from simply not knowing what to study. This is where I felt the book really helped me. I enjoyed the unexpectedness of the preparation process and also the fact that I hadn't worked with construction paper for some time now.

The studies gave me a fun challenge. I was able to identify subtle shifts in colour throughout the paper. I did these in the course of a night and it was addicting, I couldn't stop!